KIAN is one of the fastest growing companies in the lighting industry. A complete line of LED lamps and accessories were created to serve the needs of their industrial, commercial, and retail customers.
To support our consistent growth and assist our customers with quick and effective solutions to their needs, KIAN's 5,6 million cubic feet warehouse is equipped with advanced storage technology and more than 50 docks for receiving and shipping materials 24/7.
KIAN has more than 300 employees who are trained to meet the specific needs of our Industrial, Commercial, and retail customers. Our agility and efficiency assure on time and accurate delivery of our products.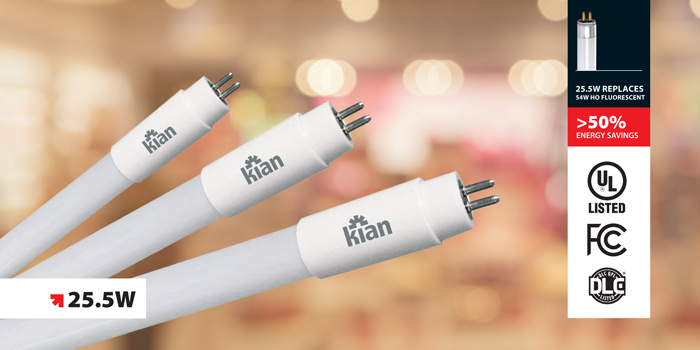 Omnidirectional: 160° beam angle
High efficient 128LPW
Excellent Color Consistency and CRI
UL approved for damp location1
Long Life
Easy to Install - Plug and Play
Suitable for use in totally enclosed fixtures
No UV emission
Maximize Energy Saving with occupancy sensors
UL listed & FCC compliant2
DLC Certified3
Take a look at their wide selection of LED products by visiting their website or downloading the 2018 Kian Catalog.